Groundnut sauce, also commonly known as peanut sauce, is one of my go to meals when I am craving for a taste of my childhood. This was a common meal that my Mum made all the time, mostly because we grew peanuts and they were so readily available.
Making the peanut (groundnut) sauce is a lot of work but in the end it pays off as the meal is always so hearty and delicious. We always looked forward to the fun that came with this delicious meal.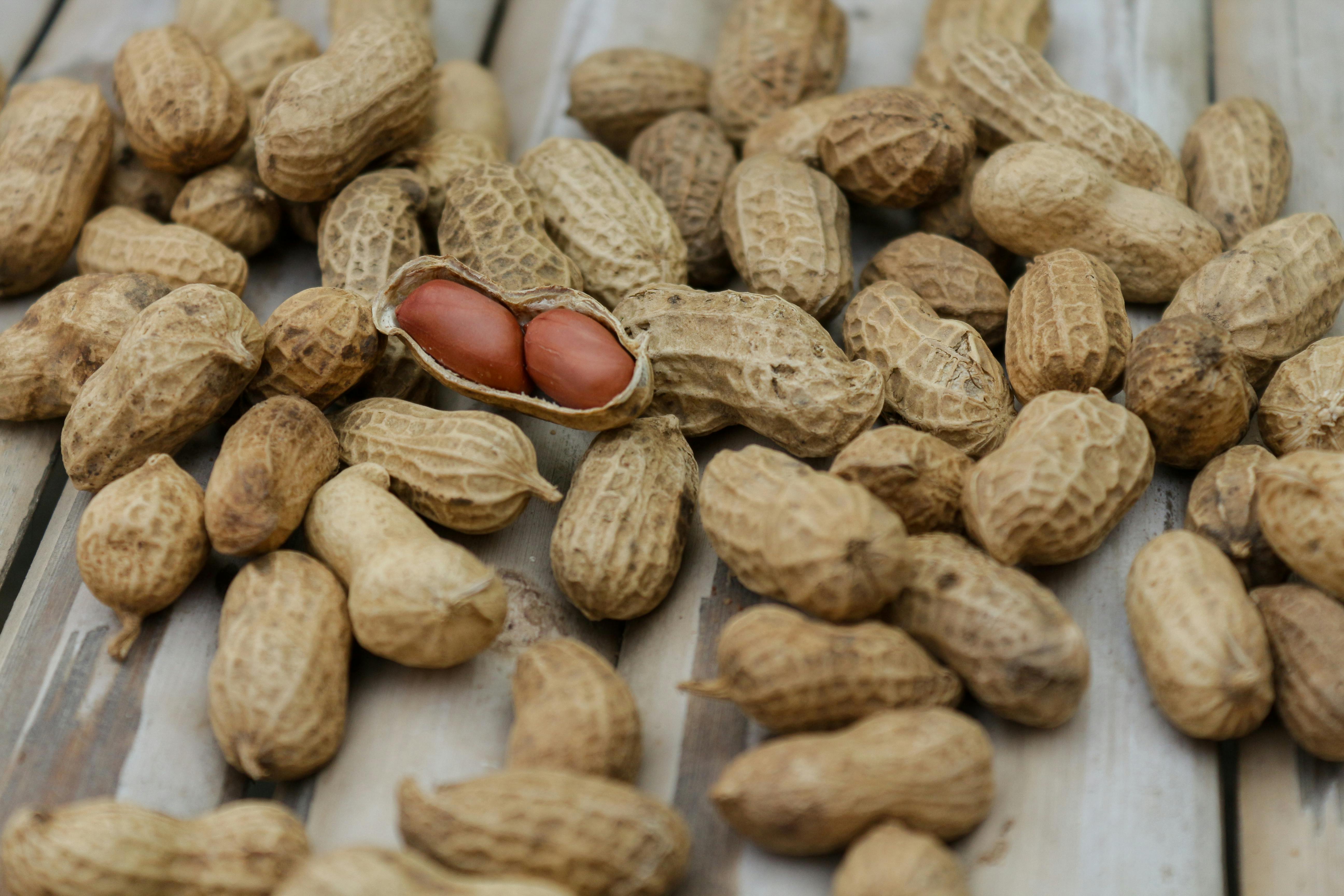 Groundnut (Peanut) Sauce – The Process
To make the peanut butter paste the peanuts have to be pounded or ground. Growing up we did this with a large wooden pestle and mortar.
It took two of us a few hours to get the job done, and this was determined when the peanuts were well ground, smooth and starting to produce oil.
This ground nut sauce is a good accompaniment to many starch dishes as it is nutritious . We enjoyed it and it kept all of us satiated for a long time. Some of the starch dishes that can be served as an accompaniment or side dish with the peanut sauce are sweet potatoes, cassava, cooked green bananas, taro root and sometimes even with ugali ( corn bread).
Peanuts and Nutrients
Peanut are loaded with protein, vitamins, minerals, and more! They have more protein than other types of nuts (7g per serving) and contain more than 30 essential vitamins and minerals. Groundnuts/ Peanuts are a good source of fiber and good fats.
Though high in fat and calorie content, peanuts could actually help in promoting weight loss. Peanuts are packed with heart-healthy fats.
Groundnuts – from shell to butter
The first step always before making peanut sauce is to shell the peanuts. Peanuts grow in the soil much like potatoes, therefore the first step after they are harvested is to let the shells dry a little bit. This allows the dried soil to fall off the shells easily. When dry, the peanuts are shelled manually, one shell at a time, then they are washed and dry roasted. Growing up we did this all by hand.
Leftover peanut shells are not a waste, they can be put to use in many different ways. The most popular use for us was as a fire starter anytime a wood fire needed to be lit. They are also used as compost.
Below is a recipe for the peanut sauce, this recipe requires only five ingredients and can be ready in 20 minutes from start to finish.
Possible Accompaniments
Sweet Potatoes
Cassava
Plantains
Cooked Bananas (Matoke)
Taro root among others
Ingredients
3 heaped tablespoons Natural Peanut Butter
½ cup finely diced onion
½ cup finely chopped tomatoes
1 teaspoon olive oil
1 teaspoon salt
Instructions
Instructions
Put oil in the pan
Add onions and fry till tender
Mix in the diced tomatoes and stir
Fry till tender and add in the salt
Slowly add in the peanut butter and stir
Pour in the water and mix until the sauce is smooth
Allow to simmer for 4 minutes until thickened.
Remove from heat and serve
Nutritional Facts – 1 serving of 3 – 167 calories per serving Total Fat 12.4g Saturated Fat 2.2g Cholesterol 0mg Sodium 783mg Total carbohydrate 8.6g Dietary Fibre 2.6g Total Sugar 4g Protein 7.5g Vitamin D 0mcg Calcium 12mg Iron 3mg Potassium 199mg